Workers' Compensation Safety and Hurricanes, Tropical Storms and Floods
Safety First!
Safety will always remain a key issue for first responders and others dealing with approaching storms and the aftermath. Workers compensation plays a key role in emergency operations and assistance.


Hazards to Employees from a Hurricane, Tropical Storm and Flood
Most people do not realize that there is exposure to hazards that can result in a workers' compensation injury or on-the-job death from a hurricane. There are steps that an employer can take to safeguard the safety of their employees who are exposed to the hazards due to the nature of their job.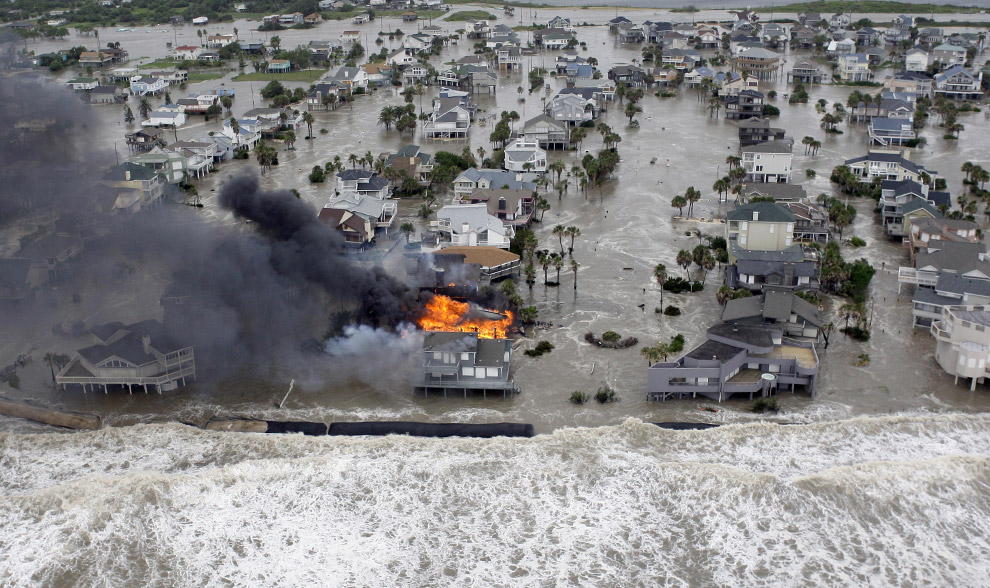 Health care professionals, first responders and national guardsmen are often called upon to assist during and after a hurricane. Insurance adjusters and employees of utilities, transportation industry and building contractors are often involved with post storm recovery efforts. Additionally, members of the media often report on hurricanes during and after the storm. These individuals often come across hazards that could result in their injury or death.

Possible Work-Related Hazards
Work-related hazards that could be encountered include: electrical hazards, carbon monoxide, flash flooding, flood water, storm surge, musculoskeletal hazards, heat stress, motor vehicles, hazardous chemical and materials, fire, confined spaces and falls.




Employers Should Develop Emergency Response Plans
"Employers should develop emergency preparedness and response plans and procedures to instruct employees on practicing safety when responding to a storm-related emergency – prior to, during and after a storm," said Steve Nichols, manager of workers' compensation at the Insurance Council of Texas. "The plans and procedures should provide guidance on how to safely conduct operations associated with responding to the hurricane and the recovery effort after the storm has passed."
Nichols said employers should also have plans in place on how to deal with an on-the-job injury associated with responding to the hurricane and should develop a return-to-work program for employees that are injured.
"First responders and hurricane recovery workers often experience very difficult challenges, intense stress and face disturbing sights," said Nichols. "Employers should have a plan in place to assist their employees with reentering the normal workplace."
The U.S. Department of Health and Human Services has a Post-Deployment Guide for Emergency and Disaster Response Workers that is a good resource with information about the reentry of first responders and recovery workers back into their normal workplace.

Worker Safety While Responding to a Storm/Flooding or Participation in Post-Storm/Flooding Recovery Efforts
Each employer is responsible for the safety and health of its workers and for providing a safe and healthful workplace for its workers. Employers are required to protect workers from the anticipated hazards associated with the response and recovery operations that workers are likely to conduct.
Employers should monitor exposure to hazards, mitigate hazards, establish safe work practices, and ensure that employees have appropriate protective clothing and equipment.
OSHA has general recommendations for working in impacted areas that employers should follow.
Hazards from Flood Waters
In the aftermath of a flood, workers may be involved in a variety of response and recovery operations. It is important for employers to remember that some operations, such as utility restoration, cleaning up spills of hazardous materials, and search and rescue, those activities should only be conducted by workers who have the proper training, equipment and experience.
Floodwater often contains infectious organisms, including intestinal bacteria such as E. coli, Salmonella, and Shigella; Hepatitis A Virus; and agents of typhoid, paratyphoid and tetanus. The signs and symptoms experienced by the victims of waterborne microorganisms are similar, even though they are caused by different pathogens. OSHA has a fact sheet that provides information about flood water hazards and related tips.
Beware of hidden debris and electrical lines. Flood waters often hide debris and downed power lines. Steps need to be taken to protect workers from these hazards.
Limit contact with flood water. Flood water may have high levels of raw sewage, pathogenic agents or other hazardous substances. Early symptoms from exposure to contaminated flood water may include upset stomach, intestinal problems, headache and other flu-like discomfort. Anyone experiencing these and any other problems should immediately seek medical attention.
OSHA has resources available that focuses on responding to and recovering from a flood.
Other Resources
Texas Department of Insurance's (TDI) Division of Workers' Compensation Safety After a Storm Webpage.
Environmental Protection Agency Hurricane Webpage.
FEMA Cleaning Flooded Buildings Fact Sheet
NIOSH Storm, Flood, and Hurricane Response Webpage.
OSHA Fact Sheet: Keeping Workers Safe During Hurricane Cleanup and Recovery (English Language) and (Spanish Language)
Centers for Disease Control and Prevention Clean Up Safely After a Disaster Factsheet
ICT Events
Industry Calendar