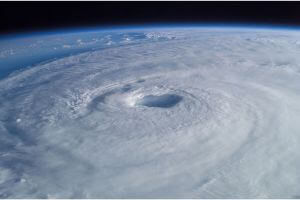 Hurricane season runs every year from June 1 through November 30. As the waters of the gulf heat up, storms have the fuel needed to intensify and become severe. ICT encourages those who live in areas potentially impacted by tropical storms and hurricanes to stay aware of developing conditions and be prepared for the eventuality of a storm impacting them.
How to Prepare for a Hurricane 
Ensure you have adequate coverage

All Texans should start by reviewing their insurance policies to make sure they have the right coverage and protection in place, including dwelling amounts
Wind Coverage

In some areas of Texas you may need to have a separate policy for damage caused by heavy winds.
While private insurance carriers provide the majority of wind coverage, in some coastal areas Texas if you are unable to secure wind coverage through your homeowners insurance company, you can secure it through the Texas Windstorm Insurance Association (TWIA).

Flood Insurance

Typical homeowners insurance policies DO NOT cover damaged caused by flooding due to a storm or hurricane. It is recommended you purchase flood insurance through FEMA's National Flood Insurance Program (NFIP).
An NFIP flood insurance policy has a 30-day waiting period. It is important to purchase flood insurance before a storm is imminent.
An NFIP flood insurance policy covers direct physical losses to your structure and personal belongings.
Prepare your Vehicles

Move your car into a safe, covered location such as a garage or carport.
Fill your gas tank
Plan an evacuation route should authorities deem it necessary.
Create a home inventory

To be better prepared for the claims process that happens after a loss. Walk through your home, recording each room and documenting the items you own, then email the file to yourself or store it in the cloud to access later. Make a list of electronics, jewelry, artwork or other valuables in your home.
Sign up for weather alerts

Check your local news station or the National Weather Service for alert systems and plan an evacuation route in the event of a hurricane.
Create an Emergency Kit

Be prepared for any severe weather event by creating an emergency disaster supply kit. A basic kit includes:

Enough water for several days for each person in your household (a gallon a day is recommended),
Non-perishable food,
Battery-powered radio, flashlight, first aid kit, and extra batteries and cell phone chargers,
Copies of important documents like your insurance policy,
Other items you may need include medicines, pet food, and cash
Preguntas frecuentes sobre huracanes
See a full list of recommended items at ready.gov.
Additional Resources:
Texas Windstorm Insurance Association
FEMA/National Flood Insurance Program Information:
Federal, state and local resource pages: