About the Raymond Mauk Leadership Award  
Recognizing Excellence and Dedication to the Texas Insurance Industry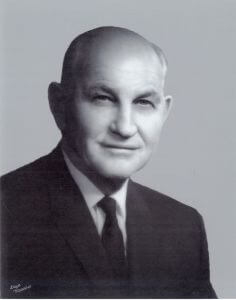 Since 1998, the Insurance Council of Texas has awarded the prestigious Raymond Mauk Leadership Award to an individual who has made a notable contribution to the Texas property and casualty insurance industry. As the representative for the Texas property and casualty industry, we believe it important to recognize the contributions of those who have helped to make our industry a vital piece of the economic engine that drives this great state.  
The award honors former Texas Fire Commissioner Raymond Mauk who dedicated his long and distinguished career to Texas' property & casualty industry. Mr. Mauk held many positions of leadership within industry. Commissioner Mauk's leadership and persistence helped lead to the establishment of the Texas Insurance Checking Office, which still serves our industry today. 
Past nominees and winners have included active or retired company employees, regulators, agents, elected officials and educators.  

Now Accepting Nominees for the 2023 Raymond Mauk Leadership Award  
Do you know someone who has made a contribution to the property & casualty insurance industry? Do you know someone that deserves to be recognized for their excellence and dedication to the Texas insurance market?  
Please take a moment from your busy schedule to consider potential candidates for this year's Raymond Mauk Leadership Award and submit a nominee for consideration. The Executive Committee of the ICT Board of Directors will review all nominees and make a final recommendation for the award recipient in the coming weeks. Submit your nomination by Friday, April 14, 2022. The winner will be announced at the ICT Awards Dinner on July 13, 2023, at the Annual ICT/AFACT Property & Casualty Insurance Symposium in Dallas, TX.