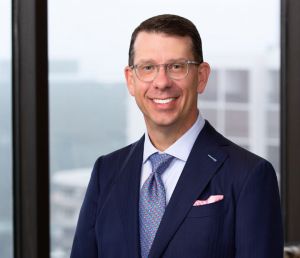 Will Moye is what many others claim to be – a real trial lawyer. Will believes that his client's success in the boardroom depends on his abilities in the courtroom. He is hired to navigate and solve the myriad intractable problems that attach to high-stakes litigation either through thoughtful discovery work or through an eventual jury trial. In fact, Will is often hired to "parachute" into existing litigation, sometimes on the eve of trial, to guarantee the best possible chance of success for his clients.
In early 2019, Will had a stretch where he tried three jury cases in twelve weeks in three different Texas counties – all of which included policy limit settlement demands and insanely aggravated liability facts with admitted fault. All three jury verdicts were returned with amounts well within his client's insuring limit and for a fraction of what opposing counsel asked for in closing arguments. Will and his team's dedication through several weeks of trial work and months of preparation resulted in three family-owned companies avoiding collapse from an adverse verdict and staying open for business.
Of course, Will does not win every case. Nobody does. One of his proudest moments came in defeat when, after an adverse jury verdict, the client that lost the case immediately terminated their existing lawyers in two separate lawsuits with upcoming trial dates and hired Will to try both cases in their place.