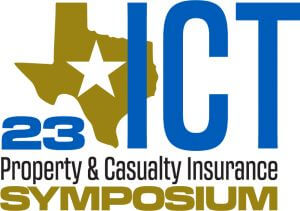 The 2023 ICT /AFACT Property & Casualty Insurance Symposium is the premier insurance event in Texas. This year's event features a lineup of renowned speakers and panelists from around the country with a focus on economics, ESG and updates on what happened during the Texas legislative session.
This year there is a renewed emphasis on networking! The networking events this year will be in high demand and will be must-attend affairs. Whether meeting new industry peers or staying connected to other senior executives and insurance leaders in Texas, this is your chance to sip and socialize with others in the industry.
TopGolf Networking Event – July 12, 2023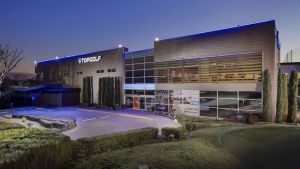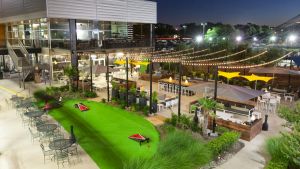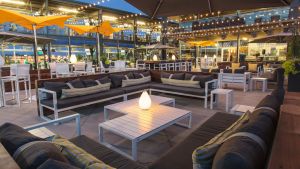 6:00 p.m. – 9:00 p.m.
8787 Park Lane
Dallas, TX 75231
Morning Day 1 - July 13, 2023 AFACT Meeting
9:30 a.m. – 11:30 a.m. - Cardinal Room
AFACT Meeting
Morning Day 1 – July 13, 2023 Student Session and Meetings
Student Session & Meetings (for participating universities and companies)

Sponsored by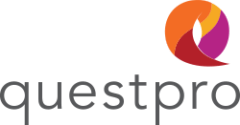 8:30 a.m. – 9:30 a.m.
Breakfast and registration for participating students and companies in lobby outside Carpenter ballroom
9:30 a.m. – 10:00 a.m.
Student Prep Session in Carpenter Ballroom

9:45 a.m. – 9:55 a.m.
Prep Session for Participating Companies in Carpenter Ballroom
10:00 a.m. – 11:30 a.m.
Speed Session begins in Carpenter Ballroom
10:00 a.m. – 12:00 p.m.
Professor Roundtable in Dardanelles room
11:30 a.m. – 12:00 p.m.
Break
12:00 p.m. – 1:30 p.m.  
Sponsored by


Networking Lunch for students, companies, professors, EF Trustees, and the ICT Board in Batik A & B
Afternoon Day 1 – July 13, 2023
All events in Stemmons Ballroom
1:00 p.m. – 2:00 p.m.
Registration opens
2:00 p.m. – 2:45 p.m.
ICT Annual Meeting and Legislative Update - 88th Session: What's Left After the Show Leaves Town?  See the agenda here.
An overview of the issues debated surrounding P&C and what motivated those discussions. How were the industry's arguments and positions received by legislators? Will there be any rulemaking by TDI? What were some of the surprises and lessons learned for next session?
John Schramm, ICT Board Chair and EVP, US Head of Field Operations, CNA
Albert Betts, Executive Director, ICT
2:45 p.m. – 2:50 p.m.
Symposium Welcome Remarks
Albert Betts, Executive Director, ICT
2:50 p.m. – 3:50 p.m.  
The P/C Insurance Industry at the Economic Crossroads: Focus on Texas Markets:   Sponsored by

Hear a comprehensive overview of the financial condition of the P&C market for personal lines- auto and home, as well as commercial lines- liability coverage for businesses and workers' compensation. The discussion will include an overview of business cycles, factors driving pressure on rates in various lines, how this current P&C market compares to past market cycles, the impact of record catastrophic losses, and what current trends may tell us about the future of the P&C market. Attendees will also learn how the Texas market compares to other states and why differences exist in the financial condition and stability of the market when comparing Texas and other states.
Dr. Robert P. Hartwig, PhD, CPCU, Director, Risk & Uncertainty Management Center, University of South Carolina
3:50 p.m. – 4:10 p.m.  
Networking Break:  Sponsored by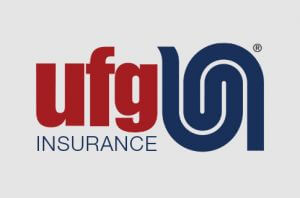 4:15 p.m. – 5:15 p.m.  
Panel Discussion: Environmental, Social and Governance (ESG) and its impact on business, investments and the insurance industry:
Discover the impact of ESG initiatives on insurers, investments, and the P&C marketplace. In an era where legislatures respond to the growing discussions around ESG, it's crucial to delve into what ESG truly means for the insurance industry.
Moderator: Albert Betts, Executive Director, ICT
Panelists:
Robert Smith, President and Chief Investment Officer, Sage Advisory Services
Sohini Chowdhury, Senior Director/Economist, Moody's Analytics
Robert Gordon, Senior VP of Policy, Research and International, APCIA
5:15 p.m. – 6:30 p.m.  
Reception and Silent Auction benefiting the ICT Education Foundation:  Sponsored by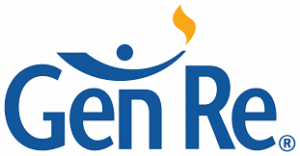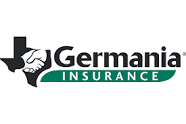 6:30 p.m. – 8:00 p.m.  
ICT Awards Dinner – Recognizing Mauk Award, Volunteer Leaders and Legacy Donors
Morning Day 2 – July 14, 2023
7:15 a.m. – 8:20 a.m.
VIP breakfast in Batik A/B (Invitation Only)
All events below in Stemmons Ballroom
7:30 a.m. – 8:30 a.m.
Breakfast / Registration:  Sponsored by

8:30 a.m. – 8:35 a.m.
Welcome
8:35 a.m. – 9:35 a.m.
The Economic Outlook for Texas and Major Metropolitan Areas: Sponsored by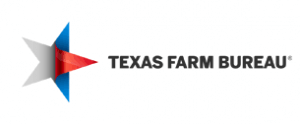 Hear a discussion on the Texas specific economic outlook, job growth, population growth, and any potential issues employers and businesses should be focused on. The continued migration of people and businesses to Texas should mean continued opportunities for growth the economy and indirectly, the insurance industry.
Dr. Ray Perryman, President/CEO, The Perryman Group
9:35 a.m. – 9:55 a.m.  
Networking break:  Sponsored by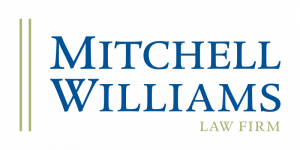 9:55 a.m. – 10:55 a.m.  
Litigation and Legal Issues Panel:
Panel session on legal and litigation matters shaping the property & casualty industry in Texas. Our panel of speakers includes, Will Moye, Jennifer Gibbs, and Rhonda Thompson. They will discuss the intricate complexities and latest developments impacting this sector. Gain valuable insights and strategies from these industry experts.
Moderator: Albert Betts, Executive Director, ICT      
Panelists:
Will Moye, Partner, Thompson Coe Cousins and Irons LLP
Rhonda Thompson, Partner, Thompson Coe Cousins and Irons
Jennifer Gibbs, Partner, Zelle LLP
10:55 a.m. – 11:55 a.m.  
Resilience and Mitigation as an Industry Practice:
Learn ongoing industry efforts to create stronger structures in response to increasing natural disasters. The featured panelists will deliver insights and knowledge gained from recent incidents and how the industry can apply the lessons learned. Additionally, the panel will introduce perspectives on dealing with coastal properties and addressing the escalating intensity and frequency of hurricanes and other catastrophes. Join us to gain new knowledge, and explore ways to help communities become more resilient.
Moderator:
Rich Johnson, Director of Communications and Public Affairs, Insurance Council of Texas
Panelists:
Eleanor Kitzman, Founder, Resolute Underwriters, LLC
Julie Shiyou-Woodward, President and Chief Executive Officer, Smart Home
Fred Malik, Managing Director of FORTIFIED, Insurance Institute for Business and Home Safety
11:55 a.m. – 12:00 p.m.  
Closing Remarks
Albert Betts, Executive Director, ICT